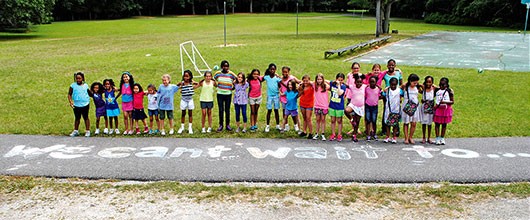 Camp Employment
Spend your summer swimming, singing, creating, laughing, learning and making the world a better place. What could be better?
We're offering great seasonal summer employment opportunities for young adults to develop leadership skills, make a difference in the lives of young girls, and create memories that will last a lifetime!
We're seeking summer staff for all three of our beautiful camp locations: Camp Joy Hollow near Sioux City, Camp Tanglefoot in Clear Lake, and Camp Sacajawea near Boone.
"Working at a Girl Scout camp was valuable to me because it gave me the confidence to try new things, meet new people, and inspire young girls to do the same!" – Marie-Claire, Staff 2014


Find out more about our open summer camp positions:
Our camp staff is full for the 2015 season, but check back this winter for 2016 opportunities!