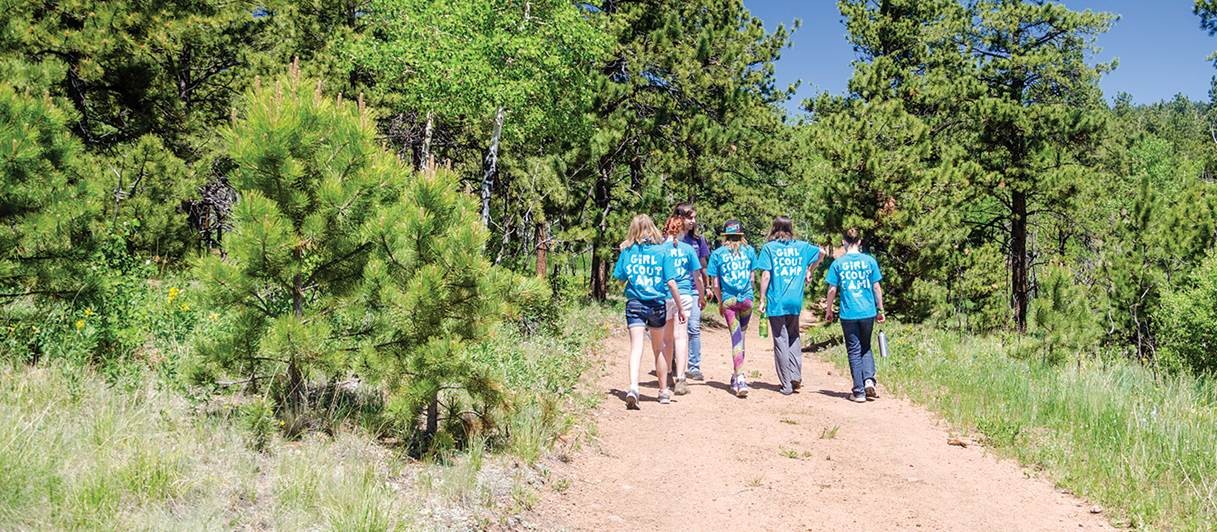 Summer Camp
What would summer be without camp? We don't want to find out! Break out your swimsuit and sunscreen, it's time for summer camp!
Swimming. Hiking. Kayaking. Horseback Riding. Archery. Campfires. Friendship that will last a lifetime.

Sounds like a blast, right? We think so, too. There are more activities and adventures than you can imagine waiting for you at Girl Scout Summer Camp!
With three camp locations to choose from, you can grab a canoe and head to Camp Tanglefoot, put on your boots and hop on a horse at Camp Sacajawea, or aim for the target while you learn at archery at Camp Joy Hollow.
Looking for some camp fun but crave the comfort of your own bed at night? We totally understand, and have awesome Day Camps just for you!
 
Summer is waiting – find your adventure today!
Check back soon for more information on the 2016 Camp Season.
All Girls Welcome
If your camper's not yet a Girl Scout, no problem! Any girl entering grades K-12 can attend; non-members just add $15 to regular camp fees to cover the annual cost of membership.